What happens when you bring together 23 artistic students from Singapore and some very curious high school students from Japan to create a picture book?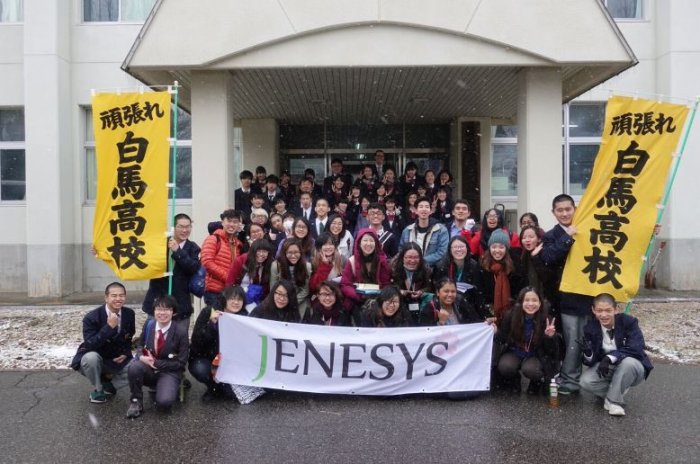 Singapore students from art and design schools, together with Hakuba High school students, outside Hakuba High School
Magical moments such as these, occur!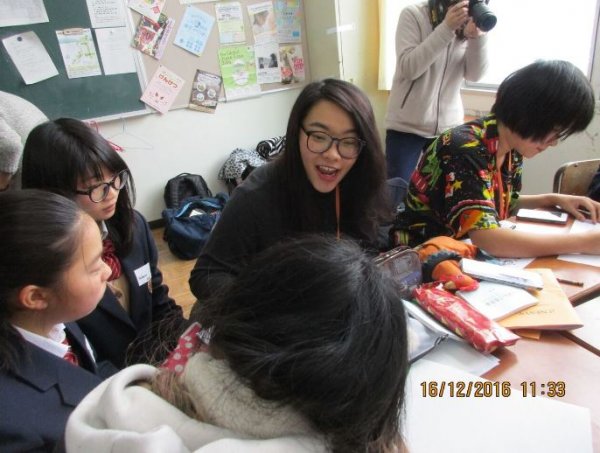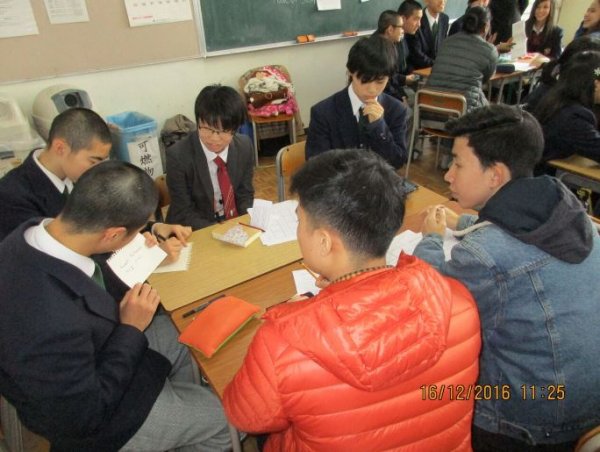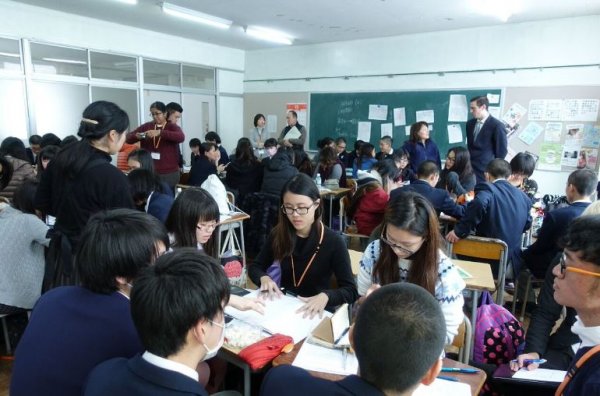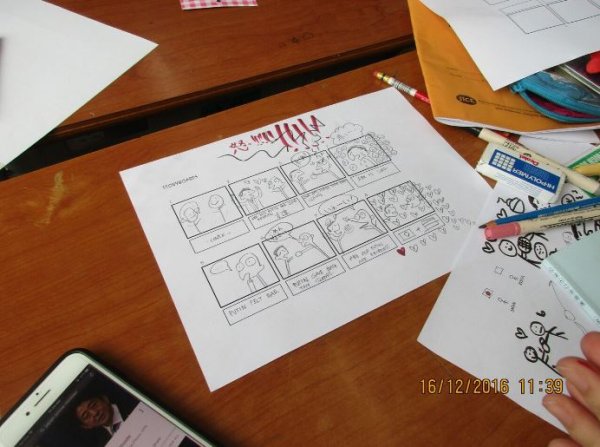 All the students overcame language barriers with the inventive use of translation applications, physical gestures and of course, drawings! The students chatted and shared stories to their heart's content, and came up with first drafts of their illustrated children's stories to be compiled and published as an e-book.
The workshop took place during JENESYS (Japan-East Asia Network of Exchange for Students and Youths) 2016, a sponsored cultural exchange programme from 13-20 Dec 2016. Under this programme, the Book Council staff brought 23 students from Hwa Chong Institute, LASELLE College of the Arts, Nanyang Academy of Fine Arts (NAFA), and School of the Arts (SOTA), Singapore Polytechnic and Temasek Polytechnic to Tokyo, Japan and Hakuba Village, Nagano Prefecture, Japan.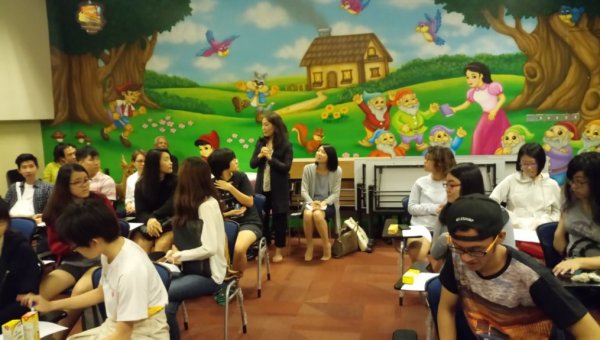 Pre-trip briefing: Ms Misako Ito, Director of Japan Creative Centre, Embassy of Japan, and Ms Junko Minagawa, Third Secretary of Japan Creative Centre, speaking to students in Singapore about the trip.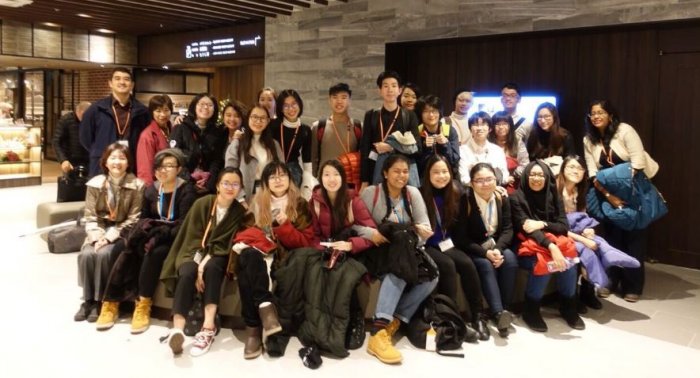 We visited beautiful iconic places such as the Chihiro Art Museum Tokyo, National Diet Library (International Library of Children's Literature), Daio Wasabi Farm, Matsumoto Castle, Homestays at Hakuba Village and Hakuba Valley office. It was organised by the Japan International Cooperation Center (JICE) with the support of Japanese government.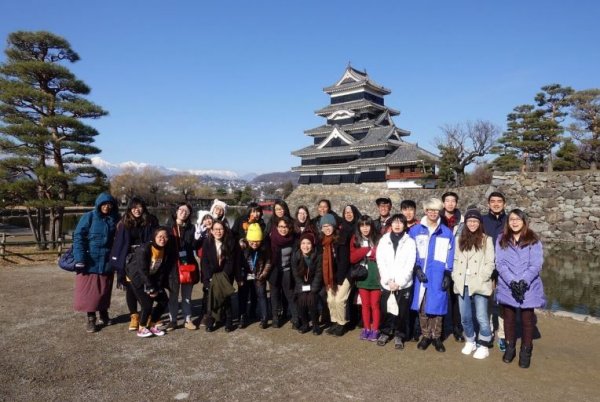 Matsumoto castle, built in the 16th century, is one of the four castles designated as a 'National Treasure' in Japan.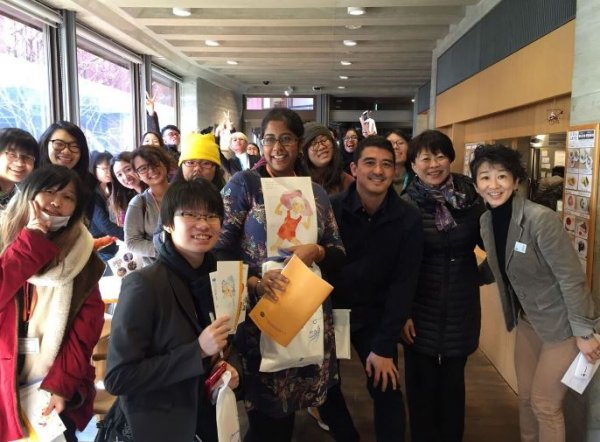 The Book Council staff Kenneth and Prema, the students, and author/illustrator Naomi Kojima, at Chihiro Art Museum Tokyo. The museum is maintained through donations and royalties from Chihiro's artwork and built on the site where Chihiro lived and worked from 1952 until her death in 1974.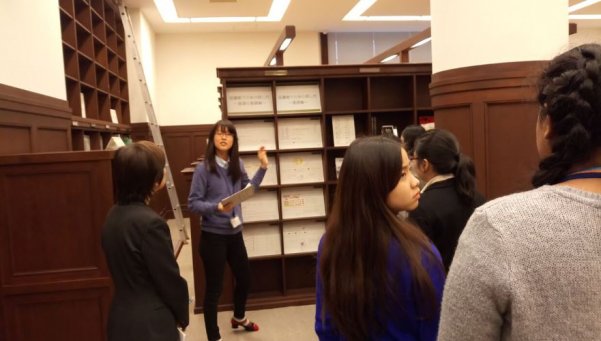 Students went on a tour at the National Diet Library (International Library of Children's Literature) in Tokyo.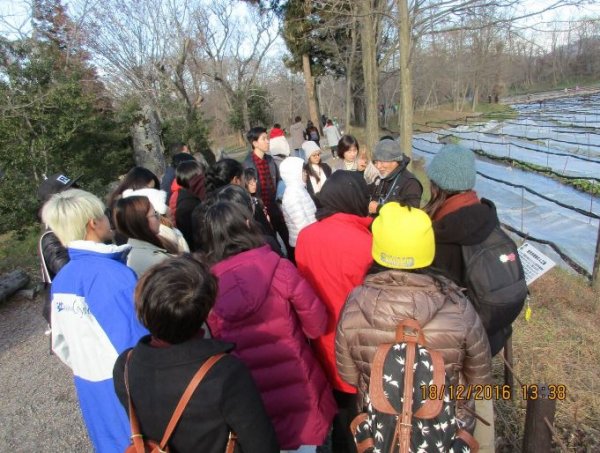 Students hearing from the owner of the Daio Wasabi Farm, Japan's largest Wasabi farm covering 15 hectares. The temperature of the water of Daio Wasabi Farm is kept 13°C all year.
The trip helped us develop a better understanding of Japan's unique art, culture, history, people and food! We also stayed with the Japanese families for two nights and experienced the comforts of home-cooked food, onsens (baths) and stories close to their heart. The students also drew what they experienced at the Homestays!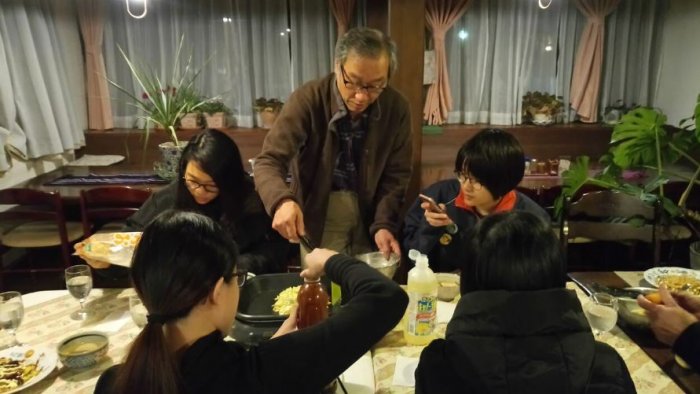 A father in the Homestay family cooked delicious 'Okonomiyaki' for the Singaporean students.

Students drew the delicious food they ate at their Homestay family's house.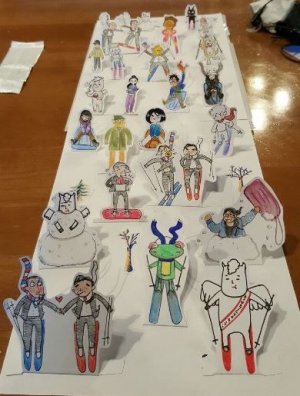 Students drew themselves and other famous people including Hakuba Village's mascot, 'Victoire Cheval Blanc Murao'.

Not forgetting the JICE coordinator, Midori-san, who was quintessential to the effective running of the programme!
When it all came to an end, we left with a heavy heart but also one full of lovely memories.
More photos posted by the group can be seen at
#JENESYS2016
#JICE
https://www.instagram.com/yin.yananana/

- Premadevi ([email protected])