Asian Festival of Children's Content (AFCC)
The Asian Festival of Children's Content (AFCC) is an annual festival that promotes and advocates the creation, development and appreciation of quality Asian stories for children and young adults. Organised by the Singapore Book Council, the festival's main programmes comprise conference presentations, panels, masterclasses, workshops, and lectures. AFCC also features a book fair showcasing a diverse selection of books from Singapore, Asian and international publishers, as well as a line-up of free public programmes.
AFCC is a unique event in Asia that provides an opportunity for various practitioners, including writers, illustrators, translators, editors, publishers, academics, teachers, librarians and parents to meet, learn, hone their craft, and develop cross-cultural collaborations.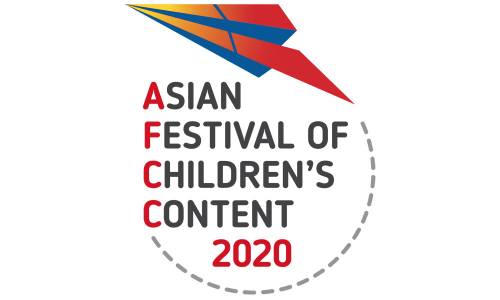 ASIAN FESTIVAL OF CHILDREN'S CONTENT (AFCC) POSTPONED to 3-4 OCTOBER 2020
Children's literary festival to prelude with Book Illustrators Gallery in May and host online sessions in response to COVID-19 virus

Singapore, 23rd March 2020 – The Singapore Book Council, which organises the Asian Festival of Children's Content (AFCC), has decided to postpone the 11th edition of AFCC from 28–31 May to 3–4 October 2020, in view of the evolving COVID-19 outbreak in Singapore and around the world. In response to the situation, AFCC will be scaling down the festival to two days and making parts of the festival digital.
As a prelude to AFCC, the Book Council will also be organising the popular Book Illustrators Gallery (BIG), an exhibition that showcases the best illustrations from Asian picture books from 1–30 June 2020 at the National Library Building.
"Ensuring the health and safety of our speakers, audience members and staff was our first priority, hence we made the decision to postpone AFCC," says William Phuan, Executive Director of the Singapore Book Council. "However, in view of the COVID-19 situation and how it has disrupted book fairs and events all over the world, we also wanted to use this opportunity to rethink and refresh AFCC. Hence, we are looking at how to leverage technology to take parts of the festival online or digital like live streaming, and still engage the community in a safe and accessible way."
The theme for AFCC 2020 is "Voyages", where audiences are invited to envision a world filled with possibilities as the festival traverses boundaries, redefines narratives and discovers new truths. The main AFCC festival will now take place over two days in October in a scaled down version. Attendees can expect some of the festival's sessions to be available online or on digital platforms in the form of webinars and live-streamed talks. This will ensure that the festival will still be accessible to attendees who may not be able to physically take part. The full programme and new venue of AFCC will be announced at a later date.
As a lead-up to the festival in October, the popular Book Illustrators Gallery (BIG) will be held from 1–30 June 2020. A key feature of AFCC, BIG showcases the best illustrations from graphic novels, comics and picture books by illustrators and artists from Southeast Asia, Asia and of the Asian diaspora. The artworks for this year's gallery will be selected by special guest curators from the Philippines, India, Japan and Indonesia – AFCC's past countries of focus. Free and open to the public, the exhibition will take place at the Central Public Library, National Library Building.
Please check our website for more updates: afcc.com.sg.
ACCESS AFCC SESSIONS ON VOD TILL 2 NOVEMBER
Here's your chance to catch up on AFCC 2020's sessions for a limited period only! More than 90% of the attendees felt that the sessions increased their knowledge of children's literature and they also found the speakers knowledgeable in the topics that were presented. Catch all the sessions at AFCC 2020 today!
If you do not have an AFCC digital pass: The sessions come in a single day bundle (either 3rd October or 4th October), at US$22 (SG$30), and the festival bundle featuring ALL the digital sessions at AFCC 2020 for US$37 (SG$50). When you make your purchase, the sessions will be stated as available for one month on Objectifs Film Library. Please note that they will only be available from 19 October - 2 November 2020, and not for a month.
If you are a digital pass holder: Digital pass holders of AFCC 2020 enjoy complimentary access to the videos and presentation slides and materials after logging in with their digital passwords.
Check out Objectifs Film Library for more details about how you can access the videos.
Past Festivals
2019 2018 2017 2016 2015 2014 2013 2012 2011