Bookstores in Singapore
As part of the #BuySingLit movement to celebrate stories from Singapore, we have mapped out some bookstores with strong SingLit collections and regular activities that feature Singaporean writers.
Download the Map of Singapore Bookstores here and support the Singapore bookstores!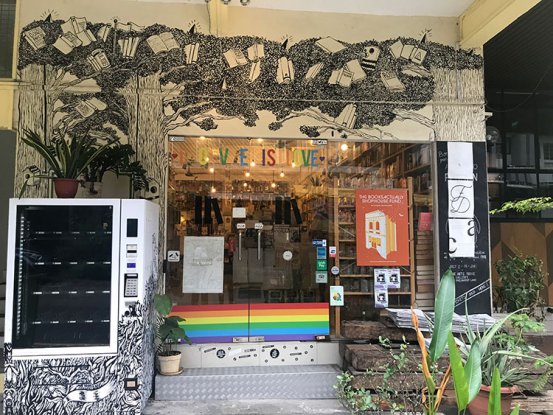 BooksActually is an independent bookstore in Singapore specialising in Fiction and Literature, aiming to sell books that major bookstores don't display or put up often.
In order to garner more attention to local literary works, they often host events like book talks, book launches, panel discussions and many more, which appeal to a wide range of people. BooksActually gives opportunities to local writers, so that they could be comfortable showcasing their works.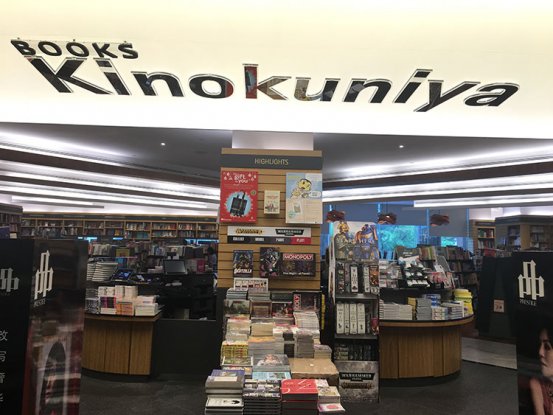 Just a glimpse of its signature navy blue coloured carrier bag and any book lover will know someone went book buying at Books Kinokuniya. Starting with their first branch at Liang Court Shopping Centre in December 1983, Books Kinokuniya has grown and expanded since then. Their flagship store provides various titles from all over the world including English, Japanese, Chinese, French and German publications.
"They are not only our readers. They are our friends and we are connected by books and humanity. Money can't buy it."
- Tan Waln Ching, City Book Room.
城市書房 City Book Room is a Singapore-based independent publisher and bookstore, which aims to publish good literary works, spread knowledge and sustain the development of our culture. Some of their best-selling SingLit titles include,《画室》,《戏服》by 英培安,and This Is What Inequality Looks Like by Teo You Yenn.
Set up in 2013 by owners Denise Tan and Kelvin Ng, Closetful of Books is a roving local children's bookstore that reaches out to children in their school canteens.
Both owners are book lovers who grew up reading magical stories. They believe in the power of a book, and that children should be given that access and opportunity. Any given roving book fair at a school is accompanied by a wide range and specially curated selection of picture books, novels, non-fiction titles or graphic novels.
草根書室 (Grassroots Book Room) believes that for books to be discovered and appreciated, a physical space where readers can interact with books is important.
However, keeping their business afloat by selling more books remains their biggest challenge. To attract customers, they organise talks and exhibitions, and post information about new books, including local ones, on social media. So far, Grassroots Book Room has made an impression on book lovers.
Huggs-Epigram coffee bookshop
"Our tagline for the store is 'Hold Singapore in Your Hands' and we (also) want to tell our visitors from overseas that the best souvenir they can bring home is a Singapore book." -Edmund Wee, founder of Epigram.
Huggs-Epigram Coffee Bookshop is the only bookshop to offer only Singapore books. These are books written about Singapore, books written by Singaporean authors or books published by Singaporean publishers – in all, more than 400 titles!
Fuelled by an inspiration to bring Singapore titles to a wider audience and give readers a chance to grow alongside home-grown stories, LocalBooks.sg aims to be a bookstore where all sorts of Singapore books can be found.
LocalBooks.sg believes SingLit can offer young readers stories that they can relate to when compared to international titles. To spread this awareness, they would engage schools as young as preschool level and recommend local titles, so that the love for SingLit can be cultivated from a young age.
Maha Yu Yi was started by Mr. Sung Teo Chu in 1969 due to his passion for Chinese culture, books and arts. However, realising that there were no bookstore dedicated to Chinese children's titles, Sung Yuen Ling decided to start her own children's bookstore that would easily allow parents to browse and select Chinese story books and get children to enjoy reading Chinese.
Established in 1906, MPH Bookstore has come a long way and been through the shifting tides of buying trends and reading habits. Besides competition from other major bookstores, their biggest challenge now is from the world's largest online retailer – Amazon and its related company The Book Depository.
Nonetheless, MPH Bookstore is always keen to champion local literature and makes books written and published by local writers and publishers easily available in their bookshops.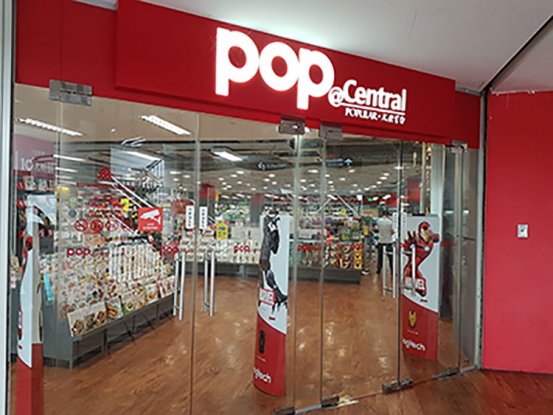 As a homegrown bookstore, Popular Bookstore Singapore feels proudly duty bound to promote local literature. They have always actively profiled local authors and their works.
From time to time, they would conduct interviews with local authors and feature them in POPCLUB, their quarterly membership magazine with a print run of 140,000 copies per issue. It also aims to profile the local literary scene by providing local authors with a platform to showcase their writings.
Established in 1978, Times Bookstores has been selling books to readers in Singapore for close to 40 years. It is a member of Times Publishing Limited, a highly regarded media company. Times Bookstores offers English language books that cater to readers of all ages and interests.
Their bestselling SingLit titles include (auto)biographies of local icons, books about local politics and local fiction titles that are award winners. Times Bookstores also conducts an annual promotion for local books during the National Day month.
Unggun Creative started with a vision to publish high-quality Malay literary works from Singaporean writers. They believe that exemplary works of literature should have a good command of the language, embrace a forward-thinking philosophy and communicate its purpose succinctly.
Love to read engaging and inspiring Malay literature books from Singaporean writers? Check out their collection of award-winning and best-selling stories or poetry on their website.
Established more than 60 years ago, Union Book 友联书局 is a leading book company that specialises in retailing and distributing a wide range of Chinese books.
However, in order to cope with the increasing popularity of online bookstores, readers' growing preference for e-books and a decline in Chinese book readership, they would hold book fairs in schools and malls to reach out to younger readers. They would display local books upfront in their bookstore with prominent posters and offer promotions too.
Currently a supplier of Tamil educational to schools and teachers, Vidya.sg first began their journey with the intention to provide good-quality books written by local writers. However, due to the small consumer market, the bookstore started focusing on schools instead.
Ever since, Vidya.sg has been an avid supporter of SingLit. Some of their best-selling SingLit titles include Lulu, Kaatil Oru Kudumbam, and Kauntilyan Sathuram.
Set up in 2009 as an independent bookshop, Woods in the Books began life in Tiong Bahru dedicated to selling picture books for the young and young at heart. While a first of its kind then, it was still a brick and mortar shop that faced difficulties. In spite of the challenges, the bookshop owners persevered instead of falling under pressure from larger international book stores.
Almost a decade later, Woods in the Books continues to champion and showcase SingLit titles.