CHAIRPERSON
Ms Claire Chiang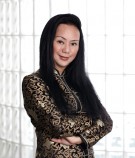 Ms Claire Chiang is the Senior Vice President responsible for the strategic direction, management and operation of Banyan Tree and Angsana Galleries. She is also the Chairperson of the Banyan Trees Global Foundation, which was established in 2009. In 2010, she assumed the roles of Chairperson, China Business Development and Chairperson, Human Capital Development Task Force. Ms Chiang has served two terms as a Nominated Member of Parliament, she is the Director and Non-Executive Chairperson of the Wildlife Reserves Singapore and Chairperson of the Wildlife Reserves Singapore Conservation Fund. She sits on the Global Governing Board of the Caux Round Table as Vice-Chair for Asia. Following her appointment as Justice of Peace in 2008, she was appointed to the Board of Visiting Justices in 2010. Her other duties include chairing the Employer's Alliance and the Shirin Fozdar Trust Fund, as well as co-chairing the Pro-Family Business Council and the Partner Connection Fund. Ms Chiang is a member of the Board of Governors of Raffles' Girls School, a member of Singapore General Hospital Medifund Committee, and a mentor for the Young Women's Leadership Connection mentorship programme. She volunteers with Help Every Lone Parent and the People's Association. In 2010, she became a member of the Advisory Council, National Committee for United Nations Development Fund for Women (UNIFEM) in Singapore.
Board Directors
Mr Chua Hong Koon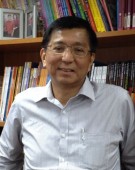 Chua Hong Koon is the Publishing Director at World Scientific Publishing Company. Hong Koon has more than 30 years of publishing experience working with major publishers like Pearson and Oxford University Press. He has published many types of books, from children's books to assessment and reference books, school and higher education textbooks, trade and professional books, also Christian books. Hong Koon served as an Exco member of the Singapore Book Publishers Association for several years. He is currently an executive member of the National Book Development Council of Singapore. He has a Science degree and also a Law degree.
Mr R. Ramachandran

Email: [email protected]
Mr. R Ramachandran has long been associated with the promotion of reading, writing, publishing and library development in his previous appointments as Director, National Library, Deputy Chief Executive, National Library Board and subsequently Secretary-General International Federation of Library Associations and Institutions (IFLA). He has been a member of the National Book Development Council of Singapore since 1969, serving in various capacities as Hon. Secretary, Vice-Chairman and Chairman.
Karen Heng

As a banker with 27 years of experience, Karen held senior management positions in coverage and corporate banking before leaving the industry in 2019. Karen started her banking career with DBS Finance and subsequently UOB where she held various positions in corporate banking Singapore, corporate banking international, and risk management. In 2004, Karen joined BNP Paribas as Vice President. She was appointed Managing Director and Head of corporate coverage in 2010. Karen set up the bank's China desk and Japan desk in Singapore, was a key driver in developing and growing businesses with regional corporates. In BNP Paribas, Karen was also an active ExCo member of the bank's diversity initiative, Mixcity, promoting diversity and women interest and advancement within the organization. She also organized the first Mixcity Mentorship programme for the bank in Singapore.
SBC Advisory Network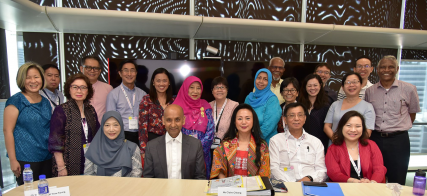 International Advisors
Andrea Pasion-Flores (Philippines)
Murti Bunanta (Indonesia)
Nellie Dato Paduka Haji Sunny (Brunei Darussalam)
Nury Vittachi (Hong Kong)
Selina Lee (Malaysia)
Thant Thaw Kaung (Myanmar)
Singapore Advisors
Bibi Jan Md Ayyub
Evelyn Wong
Felicia Low-Jimenez
Jennifer Yin
Kiang-Koh Lai Lin
Kanagalatha
Leo Vincent
Melvin Choo
Sa'eda Buang
Tan Chee Lay
Tan-Ang Soo Buay
Valerie Cheng
Wai Yin Pryke
Yeow Kai Chai