Open: Singapore Young Writers Lab
All In! Young Writers Festival has been revamped to become Open: Singapore Young Writers Lab, a year-round programme consisting of talks, workshops and mentorships for writers between the ages of 13 and 25.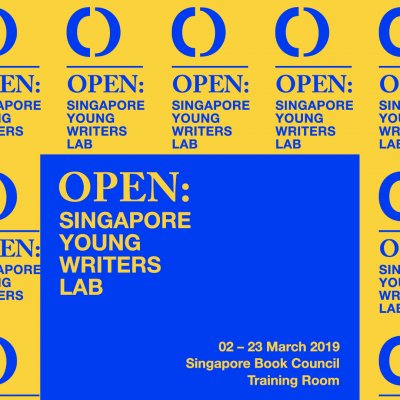 Explore and develop your craft and love for writing at Open: Singapore Young Writers Lab. Organised by the Singapore Book Council, Open is a developmental platform for writers between 13 to 25 years old. Comprising talks, workshops and mentorships, the year-round programme spans across forms, genres and languages. Open focuses on various forms of writing, including creative writing, screenwriting, translation, and books review, and participants will delve into a wide range of genres such as science fiction, speculative fiction, poetry, graphic novels, and creative nonfiction.
programme lineup:
FLASH FICTION: FROM PORTFOLIO TO PITCHING
LEARN HOW TO IMPROVE YOUR STORY AND PORTFOLIO TO PITCH FOR PRODUCTION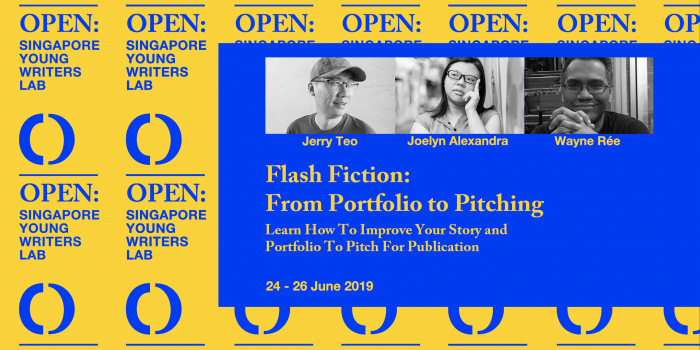 What goes on behind the scenes before writers pitch their stories? What ideas inspire them as writers and how do they decide what goes into their portfolio? Flash Fiction: From Portfolio to Pitching is a 3-day writing bootcamp designed for aspiring writers to better their understanding of story development and revision, pitch presentation as well as portfolio structuring. Participants will finish this writing bootcamp by completing a 400-word flash fiction piece as well as a chance to polish your work-in-progress story portfolio to prepare you for future story pitching presentations.
Launching in 2020: Participants will submit their flash fiction stories at the end of the bootcamp, stand a chance to have their works included in an e-journal which will be launched next year!
PROGRAMME DATE AND TIME:
24 June 2019, 10am to 5.30pm
25 June 2019, 10am to 5.30pm
26 June 2019, 10am to 1pm
For more information regarding the modules covered during the writing bootcamp, please click
here
.
Who Should Apply?
If you are a secondary school student, or a student in any of the post-secondary institutions, and have an interest in writing, join us at this writing bootcamp now! Hone your writing skills, explore and learn how to create your own original flash fiction piece.
Not a student? That's alright! As long as you're 16 years old and above, with a knack for writing, you can join the bootcamp too. Limited seats available, so secure your seats now! For any enquiries on participants' eligibility, please email [email protected].
Note: Registered participants are required to submit a 100-word story by 21 June (Fri), 5pm via [email protected].
COURSE FEE:
$100.00*
*Eventbrite ticketing charges apply.
About Facilitators:
Jerry Teo is a technical illustrator with over 15 years of industry experience, and a senior member in OIC Singapore - an illustrators' community that bridges businesses with illustrators and organizes the Illustration Arts Festival.
Joelyn Alexandra is an urban thriller storygamer by any other time. Having been in the publishing industry (academic, corporate, education) for more than half a decade, she also writes across mediums for Young Adult and New Adult audiences.​
Wayne Rée is an author known for the short story collection, TALES FROM A TINY ROOM, and his contributions to the speculative fiction journals, LONTAR and PULP TOAST / ROTI BAKAR.
10-Word Short Story Competition 2019
For three weeks from 4 February 2019, a featured word was announced on the Singapore Book Council Facebook page, and young writers were invited to submit a short story consisting only 10 words, with one of the words being the featured word, throughout each week. This is a selection of the 3 weekly best and 11 runner-up entries to the competition. The 3 featured words were: Family, Open, Time.