New Delhi World Book Fair 2016
Singapore will once again be a participant at the New Delhi World Book Fair! This year, the NDWBF will be held from 9–17 January 2016. There will be a Singapore country booth at the Fair, and Singaporean authors will be conducting workshops and presentations at Ahlcon International School and Salwan Publlic School from 14 to 17 January 2016. The authors will also be conducting activities at the Full Circle Bookstore and Café Turtle in Greater Kailash on 17 January from 11 am to 12.30pm.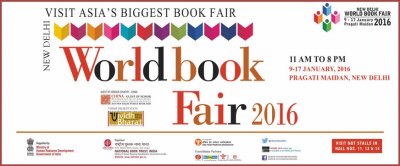 The Singapore country booth at the 2016 New Delhi World Book Fair will be focusing on publishing and translation. Singapore's literary works have been flourishing, and increasingly attracting the attention of rights buyers from countries around the world, including China, India, Spain, Iran, USA and UK. Many top international publishers like John Wiley & Sons (Asia), McGraw-Hill Education (Asia), Pearson Education South Asia, and Sage Publications Asia Pacific have offices in Singapore contributing to the healthy publishing landscape. Other home-grown international publishers, like Marshall Cavendish Publishing Group, World Scientific Publishing Co, and independent publishers like Epigram Books, Ethos Books, Monsoon Books, and NUS Press, keep the Singapore publishing arena varied and thriving with quality books.
Singapore is a multilingual nation, which opens up opportunities for translation services, cross-publishing, and an increase in literary translation. Translated stories cross language and cultural boundaries, and allows quality books to be accessed by new and larger audiences. At the same time, it also facilitates a better understanding of diverse cultures. In Singapore, we are witnessing growing recognition of this important process, and rising support for the translation of more important literary works into other languages. There is a growing market for translation services for works written in Singapore's official languages–English, Chinese, Malay and Tamil–as well as translation and regional funding opportunities for other languages like Hindi, Bahasa Indonesia, Vietnamese, and Burmese, which bigger markets like India, US and UK, are exploring. Several new initiatives and organisations providing translation services have been established, the most recent being The Select Centre.
The authors joining the Singapore delegation are:
Ms Coonoor Kripalani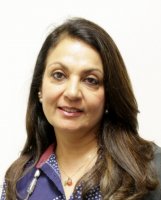 Coonoor is an author of bilingual English-Hindi alphabet and counting books for children. She also has an activity book for children called Let's Do Yoga where children can learn different yoga poses. She also has new manuscripts for children's books about the environment and conservation. She can also speak to children about the tiger, leopard, and Arctic animals.
Ms Damyanti Biswas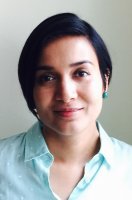 Damyanti's short fiction has been commended with the Bath Flash Fiction Award, and her novel-in-progress was longlisted for the Mslexia Novel Competition. She's published at Bluestem, Griffith Review, and many others. Her work is anthologised by publishers in the USA, Malaysia, and Singapore, and nominated for the Pushcart and Best of Net Prizes.
Ms Nur-El-Hudaa Jaffar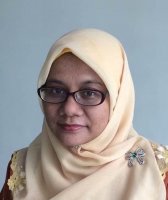 Nur-El-Hudaa Jaffar believes every children's book has something to offer to everyone. A translator and editor who oversees the production of children's books, she is also a published author. She enjoys the process of putting a book together and bringing it to the hands of the reader.
Ms Kamaladevi Aravindan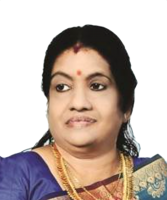 Kamaladevi Aravindhan is an award winning bilingual writer, working in Tamil and Malayalam. She has written over 162 short stories, 18 stage plays, and 300 radio dramas in Malaysia and Singapore. She was recently conferred with the Karigarsozhan Award from Thanjai University for her short story compilation Nuval. Nuval was also recognized by the Theory of Modern Short Stories and specially selected as a curriculum book for B.A (Bachelor) students in Malaysia University. Recognition for her other works include having her short story "Mugadugal" chosen as 2014's best short story by the National Arts Council. It was made into a short film and played in the 2014 Singapore Writers Festival, where it won 3 awards. Her play Nigazhkalayil Naan received the 2014's Jeyanthan Foundation Lifetime Playwright Award.