Scholastic Picture Book Award
The Scholastic Picture Book Award (SPBA) is a joint initiative between the Singapore Book Council and Scholastic Asia, and it is presented biennially to an outstanding unpublished picture book with distinct Asian themes by an Asian team of writer and illustrator.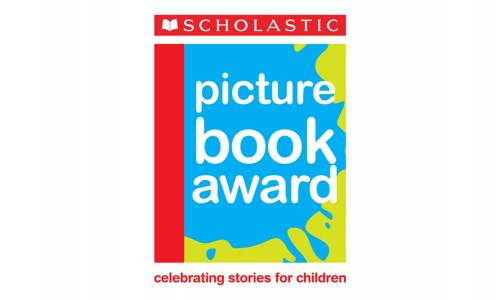 Objectives:
To encourage and inspire the publications of more Asian-themed picture books
To stimulate public interest and support for picture books with Asian themes
To recognise and award a prize to an excellent picture book with Asian theme each year
To recognize both the author and the illustrator's contributions to the creation process
The Scholastic Picture Book Award offers a total of S$10,000 for first place consisting to be shared equally between writer and artist.
For more information, please visit www.scholasticbookaward.asia.
Winners & Shortlists
2019 Scholastic Picture Book Award
Shortlist
The Girl on the Roof and the Boy on the Beach by Vu Thuy Ngoc Ha (Vietnam) (Winner)
Orang & Hutan by Joo Hong Low (Singapore) (1st Runner-Up)
My Grandfather's Rojak by Emily Lim and Alycia Teo (Singapore) (2nd Runner-Up)
Let's Try Planting Flowers by Nayong Lim (South Korea)
My Grandmother's Yellow Goat by Şafak Okdemir (Turkey)
Nimboda by Ishan Trivedi (India)
Pahiyas; Planting Rainbow Seeds by Eugene Evasco and Joffrey Zamora Atienza (Phillipines)
2017 Scholastic Picture Book Award
Shortlist
The Little Durian Tree by Ho Jia En, Sabrine Ong, Shona Menon, Wong Shu Jing, and Melodie James (Singapore) (Winner)
The Treasure of Kancil by Maria Karina Putri (Indonesia) (1st Runner-Up)
The Whale Whisperer by Le Thi Bich Khoa (Vietnam) (2nd Runner-Up)
The Flying Grandpa by Aytul Akal, Mavisel Yener, Kubra Nur Ozkececi, and Yasemin Yener (Turkey)
How Rooster Became the Zodiac Animal by Emila Yusof (Malaysia)
Poorni and her Peepal Leaf by Anuradha Ananth Huggler and Shailja Jain Chougule (India)
2015 Scholastic Picture Book Award
Shortlist
The First Journey by Phung Nguyen Quang and Huynh Kim Lien (Vietnam) (Winner)
Pandu, The Ogoh-Ogoh Maker by Ary Nilandari and Dewi Tri K. (Indonesia) (1st Runner-Up)
Purchased Dream by Ichinnorov Ganbaatar and Bolormaa Baasansuren (Mongolia) (2nd Runner-Up)
The Bundle by Roya Yadollahi Shahrah and Vajihe Golmazari (Iran)
Somi and the Clouds Gardener by Kim Seon Young (South Korea)
Longlist
The Janggan Dragon Kite by Shoba Dewey Chugani and Lyly Young (Indonesia)
Mooncake Panda by Emily Lim and Patrick Yee (Singapore)
The Small Fox by Jina Heo (South Korea)
Wandering Off by Wendy Aw and Alan Choong (Singapore)
2013 SingTel Asian Picture Book Award
Writers
Don't Eat That, Phoenix! by Swapna Haddow (United Kingdom)
Cap Go Meh by Sophie Dewayani (Indonesia)
If I Were… by Debra Chong (Singapore) (Winner)
Old City by Ganbaatar Ichinnorov (Mongolia)
Wayang Night by Lak-Khee TAY-AUDOUARD (Singapore)
Utan For Marcia by Maria Agnes Du'a Bewa (Indonesia)
Illustrators
Who Knows Mr. Pink by Reza Dalvand (Iran)
Old City by Bolormaa Baasansuren (Mongolia) (Winner)
Wayang Night by Lak-Khee TAY-AUDOUARD (Singapore)
Cap Go Meh by Gina Eugenia (Indonesia)
Downloads
2019 Rules and Regulations (244KB pdf)
2017 Shortlist (271KB pdf)
2015 Shortlist (210KB pdf)
2015 Longlist (202KB pdf)
2013 Shortlist – Writers (502KB pdf)
2013 Shortlist – Illustators (582KB pdf)